Add products by adding codes
Enter the product codes that you want to add to the basket in bulk (after a comma, with a space or from a new line). Repeating the code many times will add this item as many times as it appears.
Buy in euros! Check out how easy it is to pay by card, Google Pay or Apple Pay on Premicanna!
2023-07-27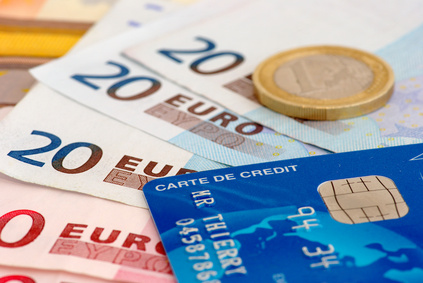 Hello, Dear Customers!
We are delighted to announce another fantastic update! From now on, when shopping on our website, you have the option to pay in euros, making shopping even more convenient for our international customers. We would like to show you how simple it is now to pay for your orders by choosing to pay by card, Google Pay or Apple Pay.
Step 1: Select the euro currency
To start the process, go to the top menu bar on our website. There you will find a list of available currencies, including now the euro. Select the euro as your preferred currency.
Step 2: Add products to your shopping cart
Go to our shop and add the products you are interested in to your basket. Choose from a wide range of our latest collections, as well as your favourite products that you love.
Step 3: Proceed to the order process
When you are ready to finalise your purchase, click on the shopping cart to proceed to the order process. There you will find a full overview of the products in your basket.
Step 4: Select your preferred payment method
Now the most important moment - choose your preferred payment method. Here are the three options we now provide:
Payment by card: Select this option if you wish to use a traditional credit or debit card payment. Our secure payment system ensures that your details are protected and the transaction goes smoothly.

Google Pay: If you are a Google Pay user, you can now pay for your order in one click, without having to enter your card details. It's a fast and secure way to pay.

Apple Pay: Apple Pay users can also use this convenient payment method. Pay for your purchases quickly and securely using your Apple device.
Step 5: Order finalisation
Once you have selected your preferred payment method, simply finalise your order by following the on-screen instructions. Our system will carefully guide you through the payment process so that you can enjoy your purchases even faster.
That's it! From now on you can easily and conveniently pay in euros on our website. Thank you for being with us on this journey. We are committed to providing you with the best possible shopping experience, so we are constantly working to improve our services.
If you have any questions about payment or orders, our customer service team is at your disposal. We look forward to receiving your orders and wish you a successful shopping experience!
#ShoppingOnline #PaymentsWEuro #GooglePay #ApplePay #ConvenientShopping #SecureTransactions #CreditCard #DebitCard.
Recommended