Add products by adding codes
Enter the product codes that you want to add to the basket in bulk (after a comma, with a space or from a new line). Repeating the code many times will add this item as many times as it appears.
CBD oil for dogs and cats
2021-12-08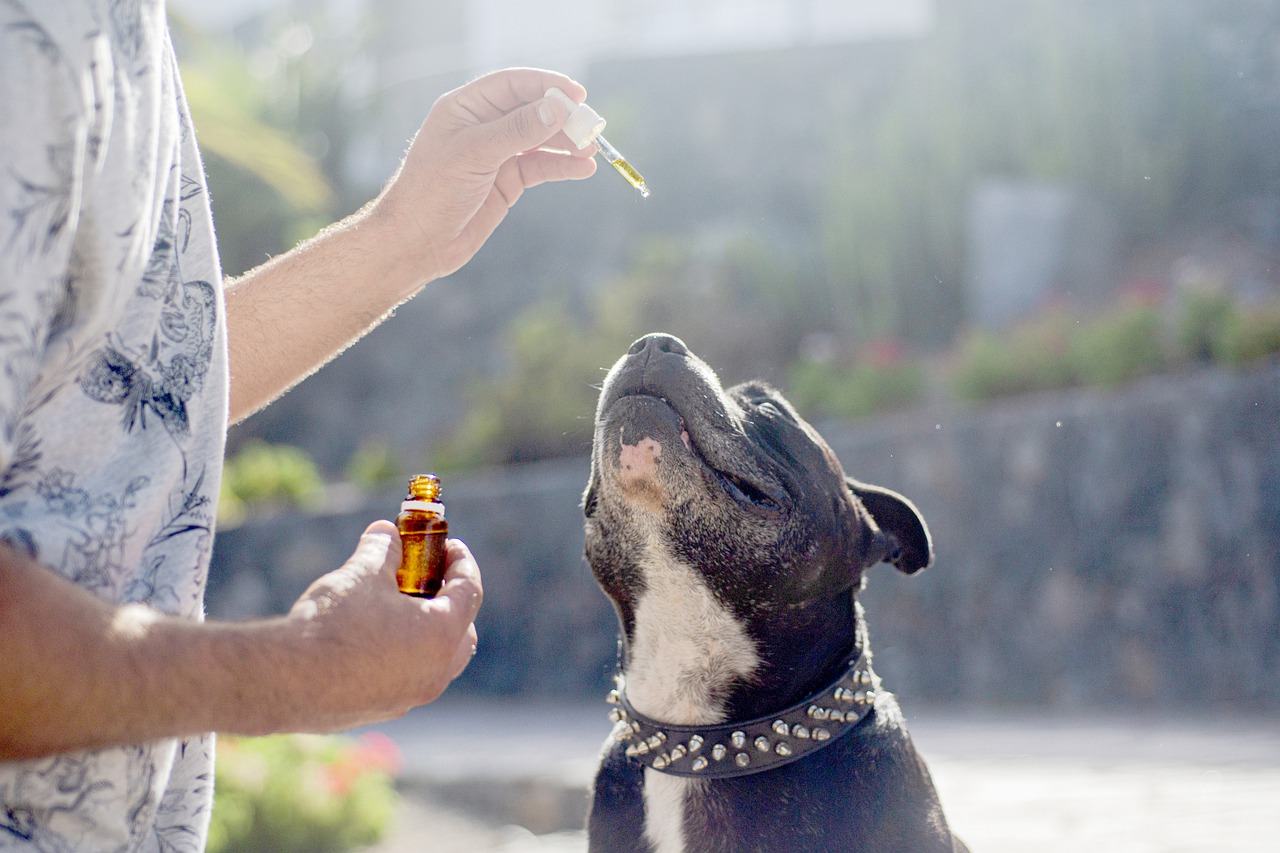 There is more and more talk about the beneficial properties of CBD oil in taking care of human health. The topic of pets and whether it can actually be used for them is also coming up more and more. So how does CBD oil for dogs work and is it worth betting on?
Is CBD oil for the dog safe?
One of the most important topics that arises in the context of using this oil is whether we can also and successfully use it for our four-legged friends. The price of such a product is slightly higher, although the concentration of CBD is lower than for human products. However, it is the proper preparation of the oil with animals in mind that makes the process longer and therefore increases the price of the product.
What can CBD oil for dogs and cats be used for?
There are a number of ways in which cannabis oil can effectively affect dogs and cats. Here, reaching for CBD oil for dogs for sedation can be mentioned, among others. Positive effects include:
Tightening of the appetite,
Antibacterial effect,
Reduction of anxiety and stress (mentioned calming effect for the dog),
Visibly improves mobility.
How else does CBD oil for animals work?
Thanks to the wide range of effects of the cannabinoids, it can be seen that the wellbeing of these animals is clearly improved. Among other things, they find their use in stimulating the appetite of quadrupeds, and it also supports their response to stressful situations such as New Year's fireworks. For cats, CBD improves mood and has a positive effect on stressful situations. There is also a lot of talk that CBD hemp oil for animals improves the quality of life for our four-legged friends.
How should CBD oil be dosed for dogs and cats?
What should the correct administration of this type of product look like? There are a number of ways in which CBD oil can be administered to a dog. Dosage depends on which method is ultimately chosen, although the actual amount depends on the concentration of CBD in the preparation. The basis is to tailor the dosage to the individuality of the body in question, its metabolism and also its ailments. As every dog will react slightly differently, it is important to stick to the basics:
Low initial doses - we should not charge. It is better to start with a small amount of product.
Observation - your pet's behaviour will change, but to what extent and for the better is what our careful observation will tell us,
Increasing the dose - if the dose is too small (e.g. no effect) you can increase the dose.
It is advisable to do this gradually and slowly, while constantly continuing to observe. For treatment of epilepsy and pain, for example, an effective dose is between 1.4 and 8 mg of CBD. The beginning of an exemplary treatment can be started with a dose as low as 0.5 mg, and even this can be spread over 3-4 doses. And how do you use CBD oil for your cat? Dosing should mean slightly lower values. If you don't know how many mg is a drop then it is worth using the following method:
If we have CBD oil 5% concentration - 1 drop per 10 kg of animal weight 3 times a day.
If we have CBD oil 2% concentration - 2-3 drops for every 10 kg of animal weight - 3 times a day;
After 7-10 days we increase the dosage by a drop. For cats, a slightly lower oil concentration of 4% is used, where 1 drop 3 times a day is recommended.
CBD oil for dogs - side effects
The question of safety is extremely important, which also applies to whether you can bet on CBD oil for your dog. Side effects, as with humans, realistically do not occur. There may sometimes be minor effects in the form of apathy or excessive appetite, although here a lot depends on how much of the product is used. Too high a dose can have a sleep-inducing effect and too low a dose can even be stimulating, which is worth bearing in mind.
Recommended