Add products by adding codes
Enter the product codes that you want to add to the basket in bulk (after a comma, with a space or from a new line). Repeating the code many times will add this item as many times as it appears.
CBDA - what is this?
2023-08-24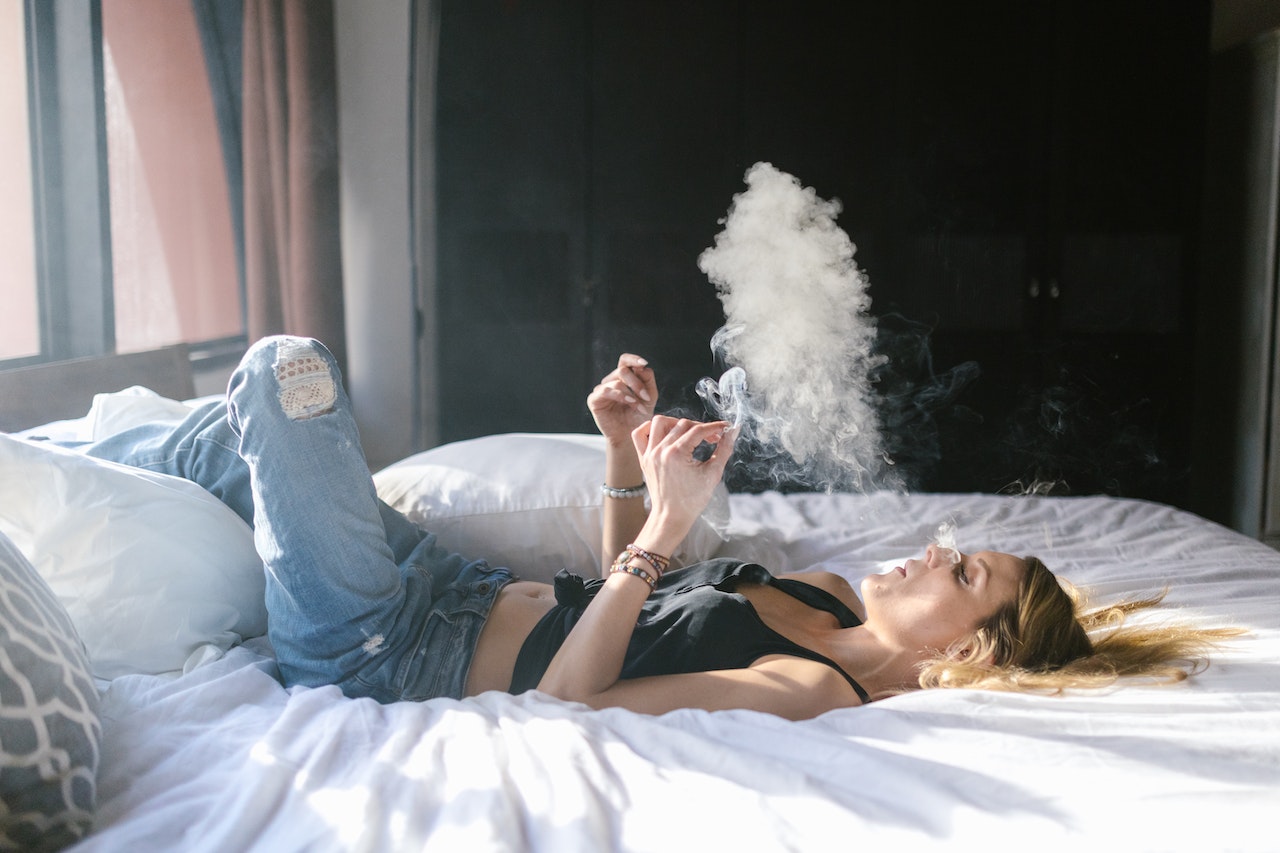 In the world of cannabis, where THC and CBD dominate the discussion, there is another, lesser known but increasingly appreciated cannabinoid. CBDA is cannabidiolic acid, which deserves a lot of attention due to its considerable medicinal potential. Although it often remains in the shadow of its more famous relative, it is beginning to gain recognition. All thanks to its unique properties and potential health benefits. We delved into the mysteries of CBDA, uncovering its origins and effects.
The origins and structure of CBDA. What exactly is it?
It is the main cannabinoid found in seeded hemp. In dried hemp and other products processed without heat, the acid form of CBDA predominates over CBD. CBDA is formed from CBGA (cannabigerolic acid) via plant enzymes. It is only when exposed to temperature, light or long storage of the dried product that it transforms into the commonly known CBD. CBDA - the mysterious cannabinoid with great potential Scientific studies point to many beneficial properties of CBDA. It is worth noting that they are not yet as extensive as those of CBD. Nevertheless, scientists are increasingly interested in this cannabinoid as well, demonstrating many health-promoting effects of use. It is worth noting at least a few key elements regarding effects:
Antiemetic: CBDA has a more effective antiemetic effect than CBD, due to the activation of the serotonin 5-HT(1A) receptor. This finding could be crucial for patients undergoing chemotherapy, who often struggle with nausea and vomiting.
Anticonvulsant: CBDA may play a role in the treatment of epilepsy by affecting serotonin receptor activity. The results from this angle are promising. The research may open the way to new treatment support options for epileptics. This is especially important for people who do not respond to traditional treatments.
Anti-inflammatory: it has the ability to block the COX-2 receptor. This may be important for patients suffering from autoimmune diseases and inflammation.
Anticancer: studies on human breast cancer cells have shown that CBDA inhibits the migration of cancer cells. Confirmation of such an effect under the guidance of scientists could be of great importance for the prevention and treatment of cancer.
Main differences between CBDA and CBD
There is no longer any doubt that CBDA and CBD are closely related. Despite this, they differ in several key aspects. CBDA is a precursor to CBD and is mainly found in young, immature cannabis plants. The decarboxylation process, which occurs under the influence of temperature, converts CBDA into CBD. What's more, CBDA has about 100 times the affinity of CBD for serotonin receptors. This means that it has a better ability to bind to these receptors and will therefore be more effective in triggering the relevant biological responses. In terms of potential health benefits, CBDA's higher affinity for serotonin receptors may be important in the treatment of depression, anxiety, sleep disorders and migraine. All of this may be key to its potential medicinal properties, which are likely to be increasingly studied.
What products will you find CBDA in?
Unlike CBD-containing products, which undergo a decarboxylation process, products with CBDA retain the 'raw' form of the cannabinoid. This allows them to offer unique health benefits. Examples of CBDA-containing products include: 1. hemp oil: This is one of the most popular sources of CBDA available on the market. Crude hemp oil is extracted from the hemp plant by cold extraction, without the use of heat. This preserves the acidic forms of the cannabinoids. 2. crude hemp pastes: these are concentrated products that preserve the full spectrum of cannabinoids, terpenes and other plant constituents. 3. Hemp oil capsules: For those who are not fond of the taste of raw hemp oil, capsules are a good alternative. They are easy to dose and can be used on the go.
Is CBDA safe?
The use of CBDA is considered safe. Although it is difficult to overdose on it, individual symptoms can occur if too much is taken: dizziness, feeling tired, nausea, concentration problems. Therefore, it is very important to follow the rules regarding the dosage of agents with its content. In addition, if you are concerned about deciding to take CBDA on your own, contact your doctor or counsellor.
CBDA - is it worth it?
CBDA is a fascinating cannabinoid. Although less well known than CBD, it has many potential health benefits. Its antiemetic, anticonvulsant, anti-inflammatory and anti-cancer properties make it a promising candidate for further research and use in medicine on a wider scale. As with all cannabinoids, further research is needed to fully understand and realise its potential. For better health effects, taking the full range of cannabinoids is recommended. Therefore, combining CBD with CBDA in one product will be a good idea for comprehensive supplementation.
Recommended