Add products by adding codes
Enter the product codes that you want to add to the basket in bulk (after a comma, with a space or from a new line). Repeating the code many times will add this item as many times as it appears.
Therapeutic effect of mushrooms
2022-05-26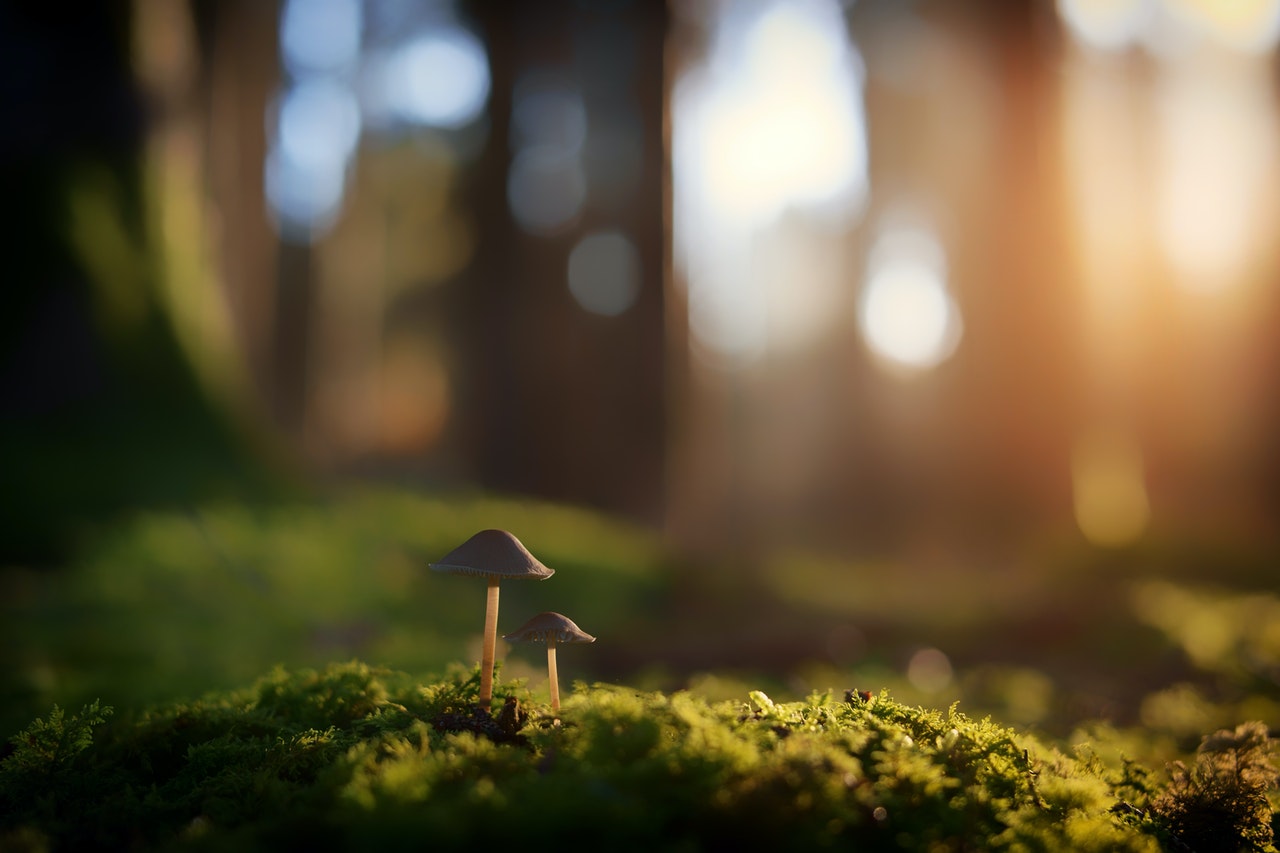 Increasingly, we're seeking natural solutions to combat various ailments. We also aim to strengthen our bodies, boost immunity, and reduce the negative effects of stress. Many people prefer to reach for a proven natural product instead of pharmacological solutions that often bring side effects. It's no surprise, then, that the popularity of products like CBD is growing. However, alongside CBD oils, we can also mention many types of mushrooms that have therapeutic effects. These have been used in Chinese medicine for hundreds of years and show great efficacy. That's why Brain Fuel Premicanna products, which combine the effects of many natural ingredients, are so popular.
Lion's Mane mushrooms in Premicanna products
Lion's Mane is a type of mushroom also known as Hericium. You can find it on dead trees like beech or oak. It mainly grows in East Asia, Northern Europe, and North America. Hericium has spherical cream-white fruiting bodies. Lion's Mane mushrooms contain active compounds such as hericenones, which stimulate the production of a factor affecting nerve growth. Due to this property, it is often used in the therapy of neurological diseases. One of the advantages of Hericium is the presence of many biostimulators including exogenous amino acids, which the human body cannot produce itself. In addition, Brain Fuel products containing Lion's Mane have a large amount of potassium and other ingredients such as iron, selenium, germanium, or zinc. They also contain polypeptides and polysaccharides, which strengthen immunity and have anticancer effects. Hericium is used in the treatment of many ailments including:
Depression,
Stress,
Ulcers,
Heartburn
MS
Alzheimer's,
Parkinson's,
Effects of Hericium on the digestive system
It has an effective action in various digestive problems, and studies show that it positively affects the improvement of inflammatory conditions of the stomach mucosa and its regeneration. Lion's Mane in Chinese medicine has long been used in the treatment of ulcers, heartburn, gastritis, and reflux.
Anticancer action
Lion's Mane contains polysaccharides with anticancer effects. Among other things, they activate macrophages and T and B lymphocytes to fight cancer cells. What's more, studies have shown that it also helps inhibit tumor growth. Positive effects have been demonstrated in the fight against esophageal, liver, stomach, and skin cancer.
Use in regulating cholesterol levels
Thanks to the phytosterin present in Lion's Mane, we can lower cholesterol levels (LDL form, which is the so-called bad cholesterol). These mushrooms are often used in the therapy of disorders related to fat metabolism and cholesterol metabolism problems. The result is a reduction in the risk of atherosclerosis.
Application in neurological problems
Hericium has a very positive effect on the neurological system and memory. Hericenones stimulate the regeneration of nerve tissue, which has a positive effect on proper memory function, improved concentration, and other mental processes.
Strengthening mental resistance
It is recommended for problems with stress. It also helps in improving mood, treating anxiety, and insomnia. So it soothes the effects of excessive stress and can also be support during menopause. Additionally, it alleviates symptoms related to liver stagnation, which additionally causes strong emotions, a stomach squeeze, internal tension, irritability, irregular menstrual cycle, or premenstrual syndrome.
Use of mushrooms in alleviating menopause symptoms
What is menopause?
Menopause is known for many unpleasant symptoms, which can be very burdensome in everyday functioning. It is a process related to the decrease in estrogen production by the ovaries, so it is associated with hormonal changes in the body. As a result, it leads to many ailments. There are several ways to combat them, but of course, all natural methods work best, because hormonal drugs can sometimes cause more side effects than menopause itself. Main symptoms of menopause:
Nervousness,
anxiety; sleep disorders and night sweats;
hot flashes; excessive sweating; osteoporosis;
headache;
hyperthyroidism.
What mushrooms can we use to alleviate menopause symptoms?
Mushrooms are one of the natural methods of combating ailments related to menopause. Mainly in Brain Fuel products of the Premicanna brand, the following are used:
Hericium - has a positive effect on the nervous system. It also alleviates stress, anxiety, and mood swings. What's more, it soothes changes in the mucous membranes of the bladder and vagina caused by hormonal changes.
Reishi - works primarily relaxing and calming, soothing the nervous system. Like Hericium, it soothes mood swings or nervousness, and also soothes hot flashes and deals with insomnia problems. It also fights the effects associated with estrogen deficiency, which can lead to osteoporosis.
Use of mushrooms for seasonal allergies
Allergies are defined as an inadequate reaction of the immune system to a stimulus called an allergen. There are many pharmacological solutions in the form of drugs, which however can cause additional side effects. Therefore, it is worth implementing homeopathic treatment in the form of Chinese mushrooms, which will help us regulate the allergic reaction. They contain, among others, triterpenes, which show an action similar to cortisone, thanks to which they stop the release of histamine responsible for the allergic reaction. What mushrooms can help with seasonal allergies? The therapy of treatment and combating the symptoms of seasonal allergies must primarily be based on the regulation of the immune system. Excessive reaction to contacts with allergens such as pollens or dust can excessively strain the body. So the most important thing is to restore the balance of its functioning, i.e. restore the intestinal mucosa and restore the homeostasis of the intestinal flora. Which mushrooms can help allergy sufferers restore balance in the body and combat excessive allergic reactions? Our Premicanna Brain Fuel products include, among others:
Hericium - supports the digestive system, strengthening the intestinal mucosa. It is very effective in combating the effects of allergies such as bloating or diarrhea.
Corcydeps - strengthens the kidneys and lungs. It also strengthens immunity and is used in states of excessive fatigue to regenerate the body. It is also known for its positive effect on libido.
Agaricus - is one of the mushrooms with the strongest immune-enhancing effect. Soothes inflammation in allergy sufferers and asthmatics. Thanks to the content of fatty acids, it is used in the treatment of allergic asthma, allergic skin problems and dust allergies.
Reishi - strengthens not only the immune system, but also has a calming and relaxing effect. By stimulating the body's defenses and supporting the psyche, it helps us cope with allergic reactions.
Recommended