Add products by adding codes
Enter the product codes that you want to add to the basket in bulk (after a comma, with a space or from a new line). Repeating the code many times will add this item as many times as it appears.
Can CBD Affect Fertility?
2022-01-13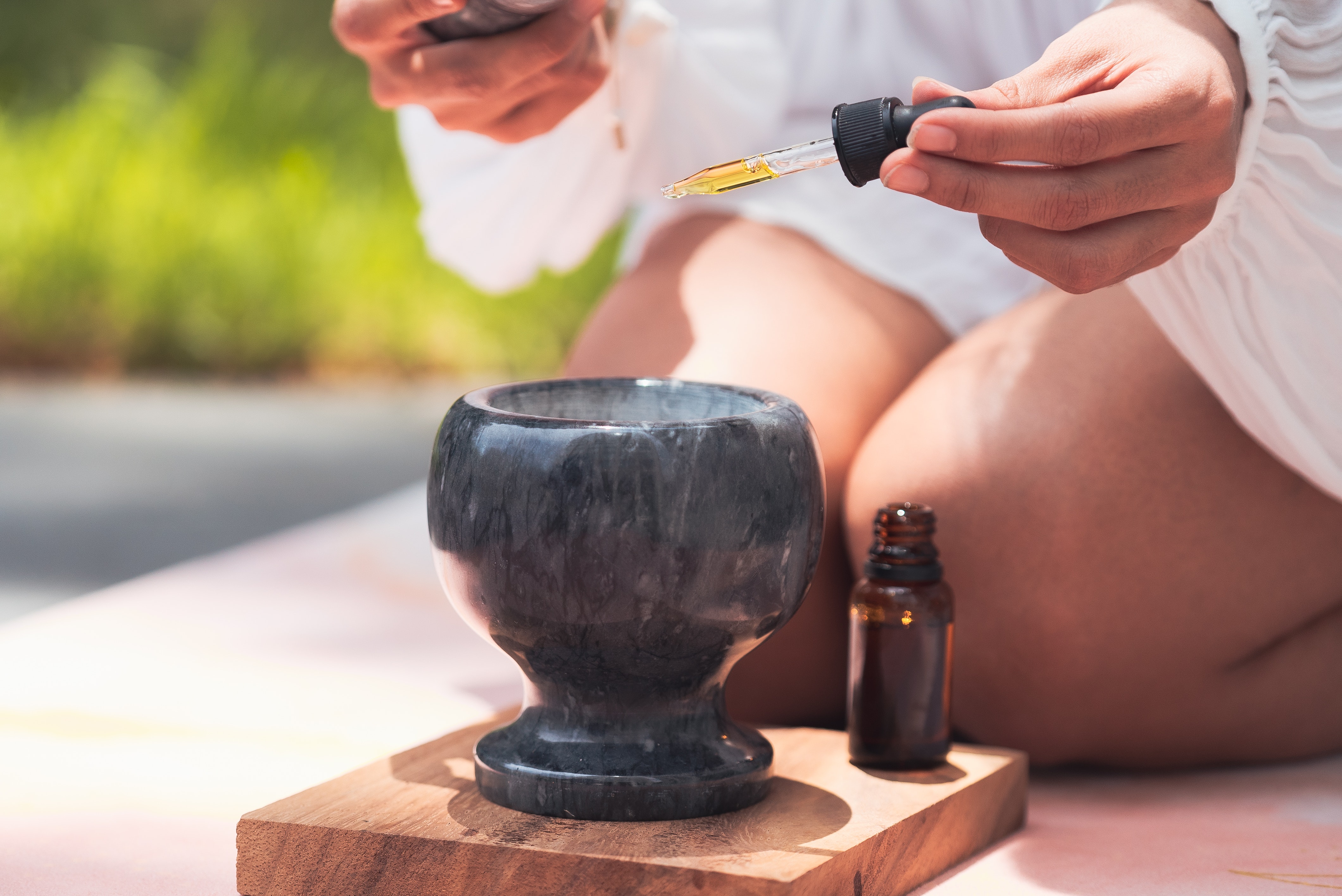 There is no shadow of doubt that fertility is a particularly sensitive topic. This intimate sphere is not unfamiliar with various turbulences, including the incredibly important issue of getting pregnant. Especially those couples who are trying hard to have a child are aware of this. It's no wonder that it encourages reaching for various methods to increase the chances of getting pregnant. Can using CBD in some way affect fertility? If so, how?
CBD oil and trying for a baby
The use of various herbs improving fertility has been a constant practice used for hundreds, even thousands of years. Not all such methods actually worked. However, the current level of scientific research allows us to determine whether CBD oil can be relied on for fertility during trying for a baby. Unfortunately, in this case, the answer cannot be unequivocally positive. The reason for this is the insufficient number of studies that could unequivocally confirm that CBD oil can be used and the attempts to have a baby will result in conception.
Hemp and fertility - preliminary study results
As noted, there is currently no confirmed research proving that CBD could treat infertility. This substance is still being studied and there is hope that the coming years will bring us more answers. What do preliminary studies on rodent sperm models indicate? A 1979 study examined whether a correlation in the field of "hemp and fertility" could be observed. Changes were detected only when using THC, a narcotic substance. On the other hand, cannabidiol, or CBD, had no effects. However, experts point out that over 40 years there has been a significant change in understanding CBD. This means that studies from the late 70s should be treated as outdated. Another issue is that most studies focused not on CBD, but on THC. Does this mean that CBD oil is completely useless?
Can CBD oil be used for fertility?
As noted, there are no studies proving that CBD oil for fertility works in a way that directly increases the chances of getting pregnant. However, this does not change the fact that this substance is studied in a very diverse range of possible applications. So far, research has indicated, among other things, that CBD allows for:
improving mood, relieving stress, reducing feelings of anxiety. This is not insignificant. Couples trying hard for a child are often exposed to stress, which can significantly hinder getting pregnant.
Using CBD - side effects
In principle, one of the safer substances is CBD itself. Side effects can occur, just like in the case of almost any other substance. However, they are extremely rare and harmless. Based on the studies conducted so far, it is known that using CBD can cause:
temporary dry mouth; reduction of hunger or its stimulation; a slight drop in pressure - people with pressure problems should consult a doctor; increased drowsiness - this is somewhat connected with the specifics of this substance, which is often used to facilitate sleep and remedy insomnia; dizziness - especially when exceeding the recommended portions of a high-concentration CBD preparation; irritation - noticeable locally when applying ointments or creams. Using CBD in pregnancy Currently, there are no clear indications that CBD oil poses a danger in any situation, including pregnancy. However, due to the lack of examination of the action of this substance in pregnancy, it is recommended to avoid products containing CBD. Negative effects are confirmed only in the case of THC, i.e. marijuana. Until there is evidence that CBD oil in pregnancy is safe, it should not be used.
CBD and male fertility
Finally, it is worth mentioning the 2016 studies. Researchers from Ruhr University stated that the cannabinoid receptor, i.e. CBD, is able to activate sperm. This can contribute to increasing the ability of the sperm to fertilize the egg cell. This issue is still being researched, and the first results give a glimmer of hope to all those who are unsuccessfully trying to have a child.
Recommended